About Elite Vision Eyecare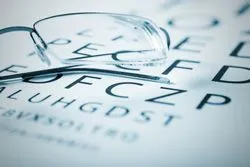 Formerly Maywood Eye (now Elite Vision Eye Care) has been serving Bergen County for over 30 years. Originally opened by Dr. Charles Shiel, OD Maywood Eye existed to provide his patients with quality medical eyecare. Now at Elite Vision Eyecare, we strive to uphold Dr. Shiel's original mission through innovation and technology to ensure the best outcomes for all of our extended family = our patients.
As optometric physicians, we evaluate eye conditions such as glaucoma, cataracts, macular degeneration, among other ocular diseases. We are trained to examine, treat, and manage allergies, dry eyes, infections in or around the eye, eye emergencies, and also evaluate the long-term effects of high-risk (sight-threatening) medications.